You are my people…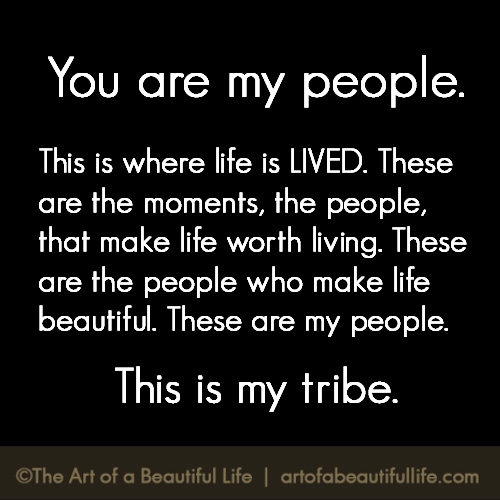 Tribes are a beautiful thing. These are our people, the people to whom we belong and who belong to us. While we can have many friends, our tribe is special. It is those to whom we are truly connected in a very deep and real way. They are never farther away than a phone call. They know our stories. They have our back. They celebrate with us…the little moments and the big moments. They pour into us. They help us pluck up courage and chutzpah when we need it. They make us feel brave. And our tribe is our safe place. This is our tribe. These are our people. Our tribe can be members of our family, cousins, siblings, or special friends. Your people are who you choose, and the people who choose you. Choose wisely. Celebrate your tribe. Your tribe makes you stronger, bolder, braver, and more you than any other place, because everyone with a tribe is a little more confident…because they belong. They have people. We all need people.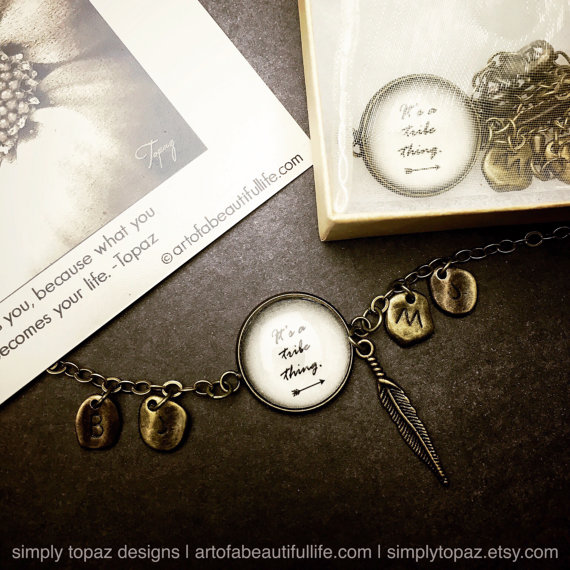 This is where life is lived. These are the moments, the people, that make life worth living. These are our people.
Celebrate your tribe. Celebrate all tribes. Notice that group of older women at the store shopping together. They belong to each other. Or the family that no matter what happens, they are always there for each other, like the three musketeers, all for one and one for all. These are tribes, beautiful tribes. Life is richer, sweeter, and more beautiful because of our tribes. Celebrate your tribe, your people. They make life beautiful. They make our lives beautiful.
You are my people…
Celebrate your tribe.
Do life with your tribe.
Make memories with your tribe.
Do things you have never done with your tribe.
Learn new things with your tribe.
Take trips with your tribe.
Grow your tribe.
Look for ways to pour into your tribe.
Treasure your tribe.
Things to Do with Friends, Building Your Tribe and Making Memories
You Are My People Leather Tribe Bracelet
What My Tribe and I Did One Beautiful Weekend
A Touching and Heartwarming  Story of The Meaning of a Family Tribe to One Young Boy
***Disclaimers*** I am not a health expert. Please consult your own physician for health or exercise advice. I just share what I am doing or things I have found interesting. This is in no way considered to be advice for what you should do. Affiliate links are included on this blog and in this post.