Dear Friends,
There are a lot of hurting people out there. You may be one of those. Life is hard. I know mine is. I don't talk about it, because I prefer not to focus on those things. This blog is my escape from it. It's my place to help me get through the hard stuff. It's conversations I have with with you, with myself. It's things God shows me, and writing helps me to process it and organize my thoughts. It gives me vision, courage, and inspiration.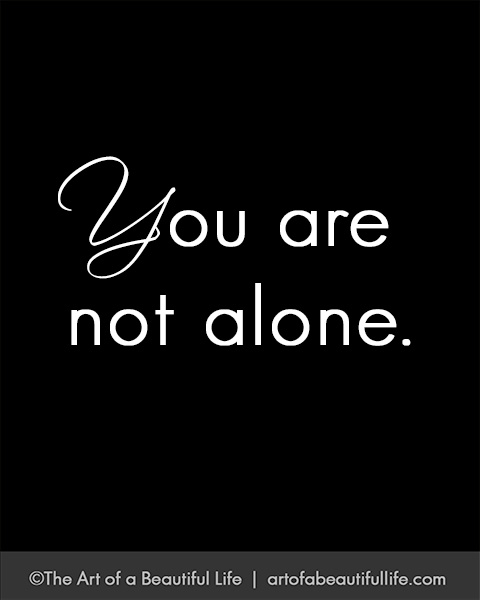 I am writing all of this to say that I do not want anyone to read what I write and feel discouraged thinking that my life must be perfect and how easy it is for me to write all this encouragement with a perfect life and that these things could not help them. I am here to say that my life is FAR from perfect. FAR.  What I share is from my own personal journey. It is what helps me through a day.
It has concerned me for some time that someone who was hurting would stumble upon this blog and think my life was perfect and that the things I write about would not help them, that these things would not be for those struggling with job losses, chronic illnesses, disabilities, bad marriages, abandonment, loneliness, financial hardships, or any of the million and one other things we all face in any given day. It is especially for you that I share.
You are not alone. I am here. Others are here. Please stay and know that these words are not written by someone with a perfect life but someone who purposed in her heart and soul to create a beautiful life in the midst of a messy life.
And know this…
We are going to make it.
After going through a major disaster 25 years ago when an almost category 5 hurricane that hit us dead on, the owner of the real estate company where I worked hired someone to come in and talk to us to help us work through some of what we were feeling and to pick up the pieces. She was there because of a catastrophic hurricane, but she mentioned the many other life-changing life situations that can have a profound effect on us, and I had gone through every single one of them in the last 18 months. Every single one of them. As this realization hit me, I also realized that I had survived them all. What I did not know was that the years that were to follow were going to make that hurricane look like a day at the park. But I am still standing. I read something recently, just as the battle was about to get even greater, that poured encouragement into my soul. My nickname is Topaz, but my given name means Palm Tree. It is one of the few trees that will not break in a hurricane. It will bend, but it will pop back up and stand straight again.
We all have a little palm tree in us no matter what our name means.
We will bend, but we will not break.
So when I write about the art of a beautiful life, please know that it is for everyone, but it is especially for those in the midst of a messy life.
Writing on the wall of life,
~Topaz
For your pinning pleasure…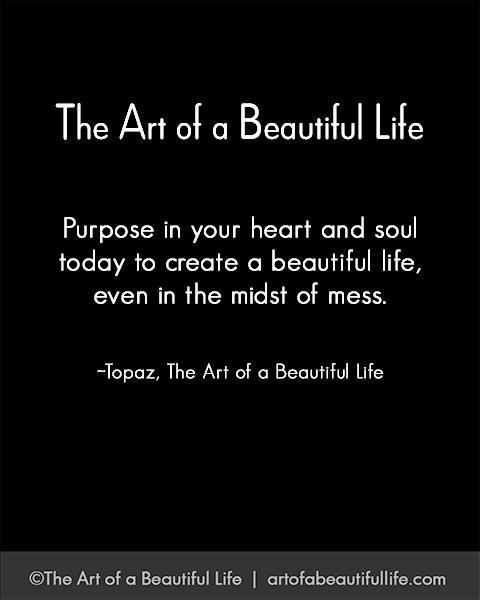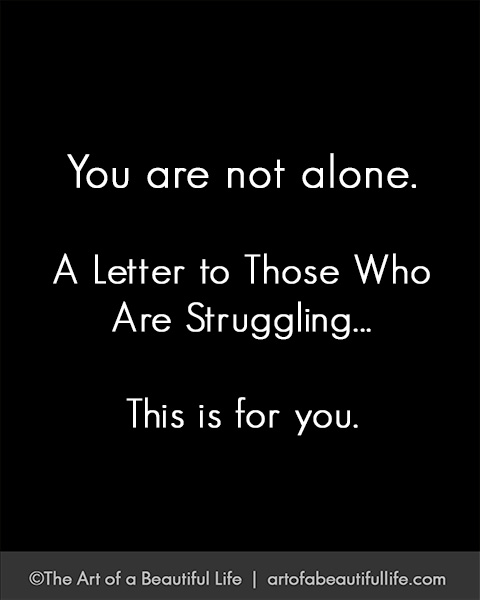 ***Disclaimers*** I am not a health expert. Please consult your own physician for health or exercise advice. I just share what I am doing or things I have found interesting. This is in no way considered to be advice for what you should do. Affiliate links are included on this blog and in this post.