30 Days of Happy…
Who's in?
Sign me up.
Do you want to be happier? Do you want more joy in your life?
Life can get hard sometimes, and we find ourselves stressed, worried, and obsessing over our problems. Who has been there, done that, and bought that t-shirt?
This gets us nowhere.
Just about anyone we know has problems, hardships we many not even know, even the really happy people. The difference between the really happy people and the unhappy people is sometimes just a matter of focus, what we are focusing in on to be exact.
I know. Sometimes it is really hard. And someone out there might be saying, "It's too hard. I can't do it. I've just got too much bad stuff going on in my life." I am not going to argue that fact. I have no doubt that you do. Many of us do. I do. My friends do, too. But I do know that things almost always can be so much worse. We have a lot of good that we are missing because we are paralyzed by the bad stuff, because it is where we have placed our focus, to the exclusion of all the things that make us happy.
Let's instead place our focus on those things, the things that make us happy.
These do not even have to be big things.
I save brown beer bottles from a cider beer and use them for water bottles around the house. I know. That's weird. I love them. If I leave one sitting somewhere, it almost looks like it is part of the decor. And I am convinced that water tastes better in them than a regular glass. Those brown bottles are gorgeous and make me ridiculously happy.
Sometimes it is the big things like a wonderful family night filled with tears rolling down your face laughter. And sometimes it is a brown bottle.
When we focus on these things that make us happy, something physical changes inside of us. You can feel it.
Just think, what if we made a habit out of these happy thoughts?
What if we spend 30 days being ridiculously intentional about focusing on what makes us happy?
This may be the most life-changing 30 days of your life.
This can be done two different ways.
For 30 days….
Write down something that makes you happy each day. This would be great to add to your journal.
Take a picture of something that makes you happy. This would make a great hardback book when you are finished.
For 30 days either write down one thing each day that makes you happy, or take a picture of something that makes you happy.
If you want to share them, post wherever you are with the hashtag: #30daysofhappy
I love a 30 day challenge because it has momentum, focus, and energy. And what better 30 day challenge than 30 days of happy?
If you choose to write it down, here's a 30 day challenge sheet for you.
Click this sheet for the full size pdf file.
Click here to follow The Art of a Beautiful Life 30 Day Challenge Pinterest Board.
Join others in the 30 Days of Happy Challenge!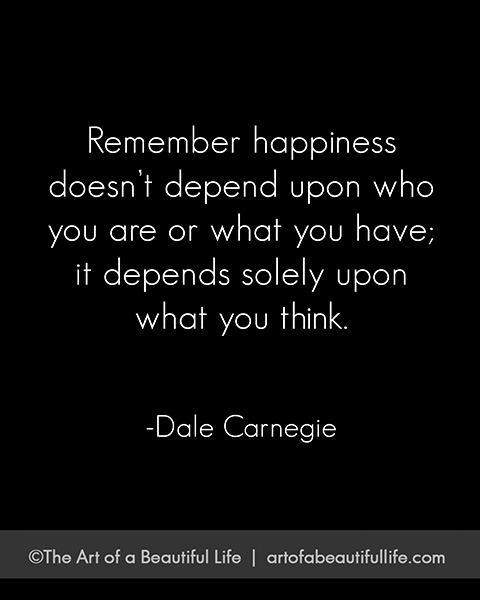 ***Disclaimers*** I am not a health expert. Please consult your own physician for health or exercise advice. I just share what I am doing or things I have found interesting. This is in no way considered to be advice for what you should do. Affiliate links are included on this blog and in this post.