A Photo Walk Photo Project (Saturday in the Park)
Photo walks are a great way to capture beautiful pictures that you might not have otherwise had the opportunity to get.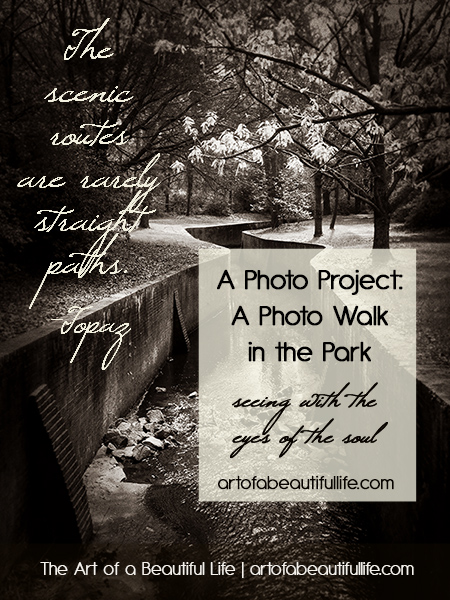 Photo walks can be done anywhere. They can be done alone or with others. I took this walk in the park, a place I have been many times, had many photo shoots for clients, and taken plenty of pictures for myself (here and there), and I have even taken students there for a field trip, but I have never, just for myself, gone with the express purpose of just taking pictures of the park for myself. The funny thing is I thought I had seen this park 1,000 times and did not think it was going to be very exciting. But when I went with the express purpose of walking through it and taking pictures for myself, I noticed a few things I had never seen. I got pictures I had never gotten on other outings there. It is almost as if we go with different eyes.
So many times we want to take pictures, but we feel there is nothing new or exciting in a place because we have seen it a thousand times. I must confess. I am guilty of saying that to myself many times. I love that each photo project is challenging my thinking and helping me to see what is really right in front of me, things I am usually taking for granted, a life that I am taking for granted.
As with the Photo Project: Inspirational Art, there are so many places for a photo walk, sometimes even our own backyard. Click here to see more more ideas of places for a photo walk: Photo Project: How to Make Inspirational Art. And as you will see with many projects, some pictures inspire us to add a quote for a little inspiration. If you would like to know more about how to do this, please check out: Photo Project: How to Make Inspirational Art. Over time, these inspirational art images with quotes would make an excellent hardbound book, or even a wonderful gift for someone.
Another inspiring resource with ideas for a photo walk: A Few Thoughts on Photowalking
I found this app after my photo walk that I thought looked great:  Photo Walk Idea Iphone App. The reviews, however, were lacking.  It had not been updated in a while, but it sounds like something that would be worth keeping an eye out for in the future.
This is a perfect project to do with the kids, friends, or a meetup group.
Equipment:
Camera:  iphone 4s
Photo editor: Camera+ Iphone App*
*Resized for web, watermark, and any text added in Photoshop.
Photo Project: A Photo Walk – Saturday in the Park Photo Walk…
Seeing ordinary places with different eyes.
Azalea Park
Summerville, South Carolina
***Disclaimers*** I am not a health expert. Please consult your own physician for health or exercise advice. I just share what I am doing or things I have found interesting. This is in no way considered to be advice for what you should do. Affiliate links are included on this blog and in this post.