When you sometimes just need something comforting. This is it.
I loved a lot of things my mom cooked, but one of the things I will always love most is her soup. And it is crazy how quick and easy it is. And easy makes me so happy.  Almost as happy as this soup does.
Another thing I love about this soup is that I can have all the ingredients on hand in my freezer. The only exception would be the tomatoes. But in a pinch, you could put a can of tomatoes through the blender or food processor.
The recipe is below. The measurements are just suggestions. Make it any way you like adding more or less of any of the ingredients. If you do not want the butter, leave it out. But butter is my friend, and I would never do that to it. If you want more tomatoes, add them. This can be tweaked to your favorite version all day long.
Even my grandson who has perfected the "I don't want to eat it" stink face loved it (no butter, salt, or pepper) after running it all through the food processor. I had to disguise the beans. The food processor is a wonderful invention.
Best Homemade Soup Recipe: Mom's Comfort in a Bowl
(Well, at least it's my favorite.)
Ingredients:
2 white or golden cream corn (sold in tubes in the freezer)
3-6 roma tomatoes
1/2 bag of lima beans
1/2 bag of okra
water
salt and pepper to taste
butter 1/2 – 1 whole stick
Directions:
Chop tomatoes and add to food processor or blender with some water.
Add corn, tomatoes, beans, water, salt, and pepper to large soup pot.
Simmer for about 30-45 minutes.
Add butter.
Serve over rice or with garlic buttered toast. Or just eat it in a bowl.
Notes:
The original recipe calls for butter beans. If you can get them fresh, go for it. My mom and I were never happy with the frozen butter beans. This is why I switched to lima beans, which I don't even like by themselves, but they are great in this soup. Go figure.
This recipe can be tweaked anyway you like. If you like more of something add it. Less of something, add less. If you don't like something at all, leave it out. The only thing you really need to leave in is the corn.
Be sure the corn is creamed corn. It will not have the same creamy texture without it.
I tend to leave out the okra. I love okra. Big time. I eat it raw all the time. I will even it it cooked every which way you can think of, but I do find it can sometimes over power the other ingredients. I have to be in the mood for having it in my soup to add it. But now that I've talked about it so much, I'm wishing I had added it to the last batch.
 For the water use whatever amount that gets it to the soup consistency you like. There is no right or wrong way. Unless you add too much. That might be wrong. But if you do just cook it longer to get it to cook down a little.
This recipe can be easily cut in half. But it's so good that I never do that. I eat it. Sometimes ALL of it. All. By. Myself.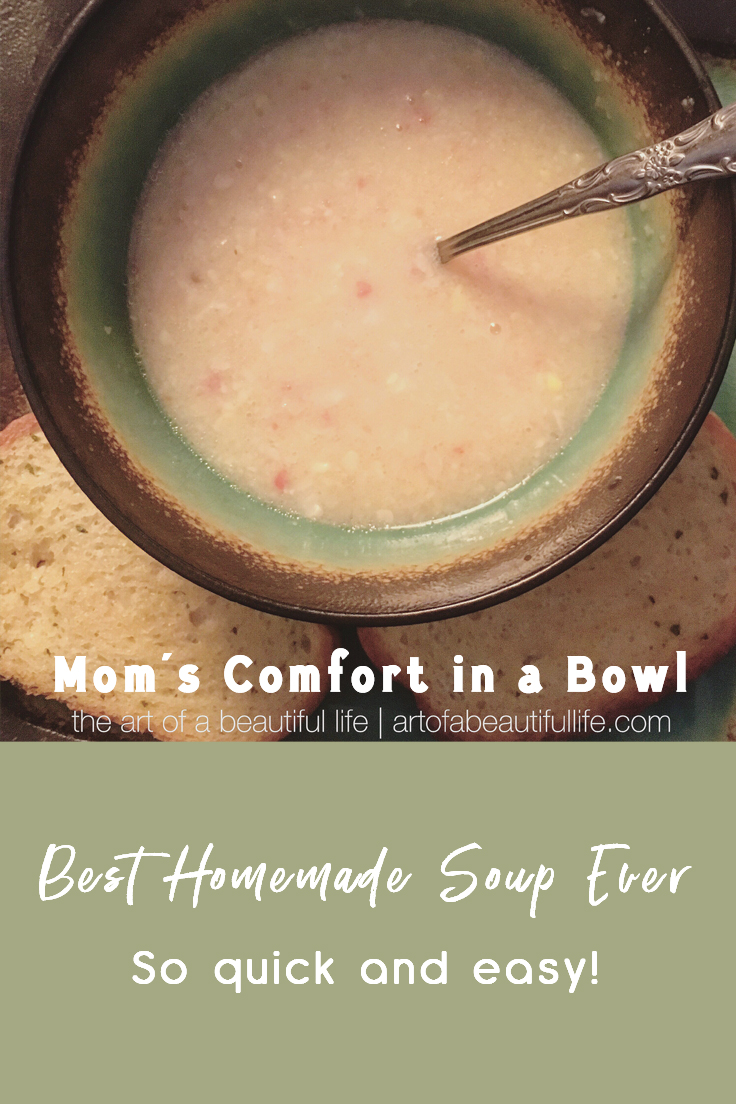 ***Disclaimers*** I am not a health expert. Please consult your own physician for health or exercise advice. I just share what I am doing or things I have found interesting. This is in no way considered to be advice for what you should do. Affiliate links are included on this blog and in this post.