Do you have trouble completing long-term goals? Keeping resolutions for the New Year? Just can't get into the swing of exercising? Are you tired of setting goals, only to never feel like you are reaching any of them?
Longer challenges can be overwhelming, especially with an ADD mind that can be all over the place. Longer challenges seem daunting. They sometimes overwhelm me before I even get started.  Plus, in a year's time, I could be on a completely different path.
If you have struggled with any of the above, a 30 Day Challenge may be just the answer.
What I Love About 30 Day Challenges…
30 Day Challenges are more accommodating to shorter attention spans, yet still enable you to accomplish goals. Even when working on a larger project or goal, break it down into 30 day bites. It is a lot easier to make ourselves commit to something for 30 days at a time versus 365 days.
30 Day Challenges leave room to periodically reevaluate after 30 days. It may be a challenge you would like to continue. It could be something you feel has served its purpose, and you are ready to move on.
30 Day Challenges have momentum. When you are doing something for only 30 days, it has an energy to it that a project that might have 365 days will not always have.

30 Day Challenges give you small increments of achievement. You do not have to wait as long to finish a 30 day challenge. This helps to motivate

30 Day Challenges are a great way to start exercising. How many of us will attempt to start exercising, but we burn ourselves out by biting off too much too soon? Try beginning with one thing for 30 days, and then each month add an additional exercise. It is a great way to make it feel doable. Who cannot exercise for 5 minutes a day? Then add a little more each  month. Start with a 10,000 Step a Day Challenge, then next month add an easy 30 Day Plank Challenge, and then the next month create your own 30 day challenge to add to those. With each new thing you complete, you feel empowered to add the next one.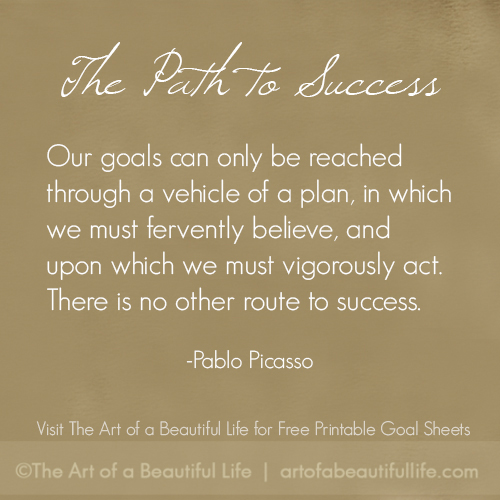 Whatever we want to work on in our lives, the most important thing is to start.  And with each new accomplishment, we have added a stepping stone for the next. Plan to succeed and start with a 30 day challenge.
To help get you started…
Free Printable 30 Day Challenge Sheets
10,000 Steps a Day for 30 Days
An Easy 30 Day Plank Challenge
Create Your Own 30 Day Challenge
Which 30 day challenge are you going to do?
***Disclaimers*** I am not a health expert. Please consult your own physician for health or exercise advice. I just share what I am doing or things I have found interesting. This is in no way considered to be advice for what you should do. Affiliate links are included on this blog and in this post.