| The Art of a Beautiful Life Movement |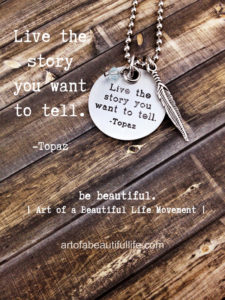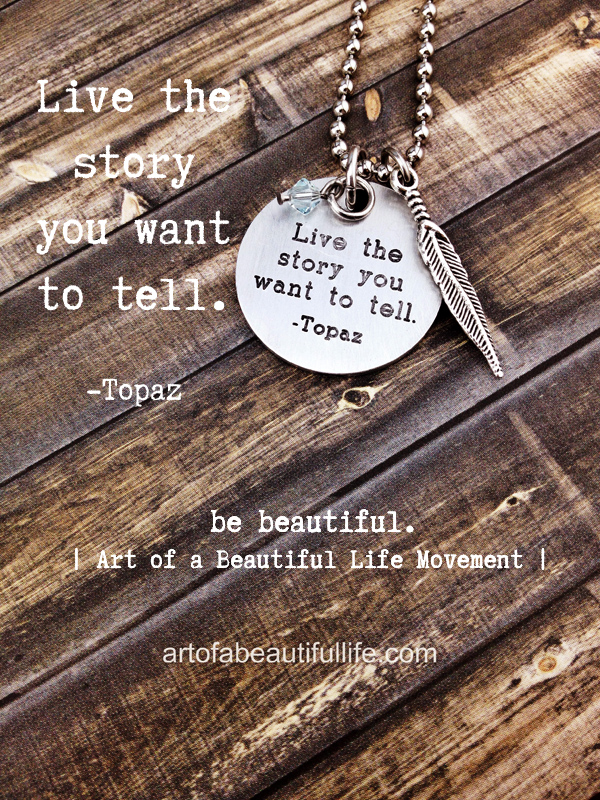 The Simply Topaz jewelry line is part of The Art of a Beautiful Life Movement (https://artofabeautifullife.com). It is more than just inspirational jewelry or blogging. It is about changing lives, making lives more beautiful. And not just our own lives, but the lives of others.  It is about being inspired, It is about inspiring others. It is about giving. A portion of the sale of each piece goes to help someone else have a more beautiful life, too. So if you are buying a piece for a friend, that's a whole lot of giving going on. We give a portion of every purchase to make a dent in the Universe, to make a difference, to make someone else's life better, more beautiful. Everything we do has a trickle effect. It will touch so many more, but it must start with one touch, with one single act, with one single gift. Thank you so much from the bottom of our hearts for partnering with us to make a difference.
Because of you…
someone will have clean water to drink
someone will have much needed healthcare
someone will eat today
someone will be able to get an education
someone will have a roof over their heads
a child will feel hope
| Helping others…philosophy, the way we live, mantra |
"Let's write on the wall of life that we were here. We came, gave, and loved with gratitude and joy and left it a better place." -Topaz
| Some of the places and causes we choose from each month |
Samaritan's Purse (https://www.samaritanspurse.org/) – They help children, widows, and the sick to have basic care and to become self-sustaining. They go in and help with a need, but they don't leave them there. They help them to be able to help themselves, both within a family unit and a community. I love organizations that do this. We all want to be able to take care of our basic needs.They help many people all over the world, including America. They follow Christ's command to take care of the poor and the helpless, the hurting, and the disabled. When we partner with them, that makes us part of that.
| Everyone has a story |
Share your story with us. Let's inspire others together. Share how someone made a difference in your life. Let's talk about ways we can make a dent in the Universe. Let's talk about all the good we know. We will feature some of these stories on our blog and social media, so we can start a wildfire of beauty. Let's move each other to live beautiful lives. Be beautiful.
Writing on the wall of life,
~Topaz
| The Blog | Inspirational Jewelry- Coming Soon | The Etsy Shop | Share Your Story