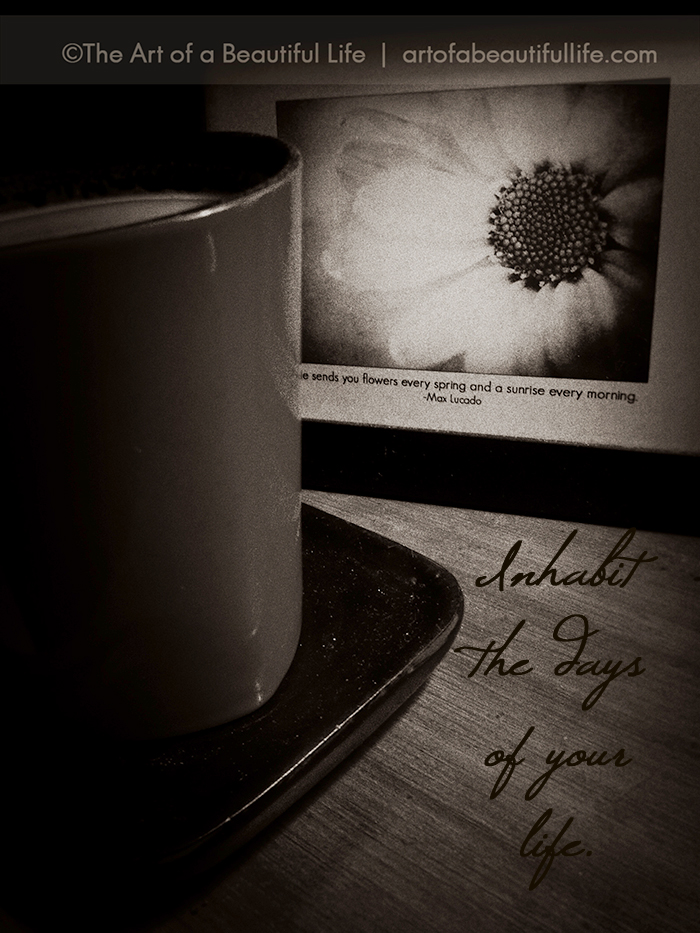 I've become fascinated with words this year. Words like show up, immerse, intentional. I want to write them on the wall of life. These words MOVE me. They stir something in my soul that draws me to them with the promise of great significance for my life. It is like they are breadcrumbs dropped to help me find my way.
I have never done the word of the year, month, etc. type of thing. I've always wanted to, but I found it another decision to have to make. There are so many perfectly good words out there. How do you choose? But this year, it's like they are choosing me. They are choosing me. I'm just letting that sink in for a second.
Words like…
immerse
intentional
momentum
celebrate
show up
inhabit
Inhabit. v. To fully live, to fully be present for all the days of my life. Inhabit.
Do you have words that move you? When you hear them, something quickens inside you that says, "Yes. This." If I have learned anything in life, it is to listen to that feeling.
What words move you?
Writing on the wall of life,
~Topaz
***Disclaimers*** I am not a health expert. Please consult your own physician for health or exercise advice. I just share what I am doing or things I have found interesting. This is in no way considered to be advice for what you should do. Affiliate links are included on this blog and in this post.