We are about to become best friends. I am just warning you in advance. You are going to love me after you read this. For years, I have been looking for that magic product to make my hair "feel" good, you know, silky soft. I tried product after product. They sure do get us coming and going. All of this product we buy is not cheap, am I right? And then only to have our hopes dashed as were are let down time and time again.  But the coarser my hair got from the gray hair underneath the dyed blond, the more desperate I got to find the magic hair product we all dream of.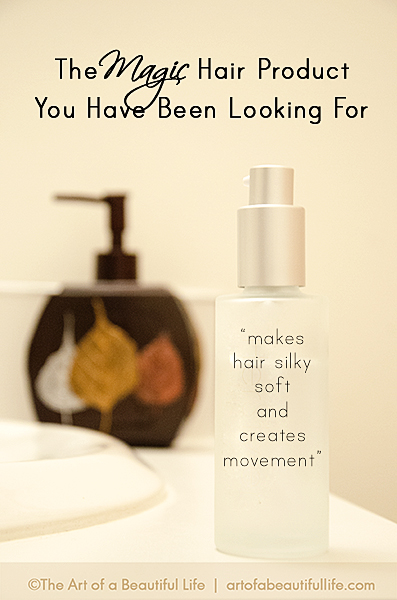 Well, I found it. It works MAGIC on my hair, making it feel silky soft, and even gives it MOVEMENT. Gray hair does not want to move. But with a tiny drop of this magic formula, I can't stop touching it because it feels so good, and my hair moves now when I move, just like in the movies.
And you won't believe it. This stuff is cheap. And if that isn't enough, it lasts forever because you only use a tiny amount.
We are best friends now, aren't we?
I wash and dry my hair like normal, using my normal products. But my hair is still missing that certain something. After it has dried, I take a small amount of this magic in a bottle, rub it in my hands and rub it through my hair. That's it. You're done until your next shampoo. You can add more if you want the next day and aren't washing your hair…just a tiny amount. I sometimes do, not that I need it, but I'm kind of addicted to it. It smells pretty good, too.
So what is this magic in a bottle?
Click Here to See the Magic in a Bottle
While I was getting the link to this for you guys from my Amazon purchase history, I happen to notice they have a complete set of this product. Oh, be still my heart.
More Magic in a Bottle
Here is an iphone picture of my hair taken one day not long after I had gotten up…with nothing done to it. I'm not even 100% sure I had combed it yet. I was told we might have snow. I was waiting by the window for it. We get snow once every 100 years. We didn't get it that day either, but I wasn't about to be in the bathroom playing with my hair if we did.
Have I mentioned how much I love this product?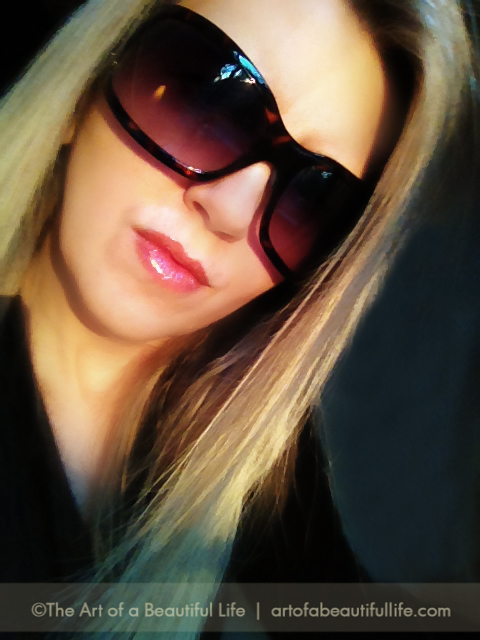 This review is 100% my own opinion based on how this product worked for my hair. You might not get the same results with your hair. The links are Amazon affiliate links, but I would have written the exact same review without the affiliate links. The affiliate link was even an after thought after I already decided to rave about this magic formula. This review is 100% my own.
*The image I used is is an image of my product with the brand name edited out and my text added. The text that was edited out says:  Herstyler  Hair Serum | Serum De Cheveux.
***Disclaimers*** I am not a health expert. Please consult your own physician for health or exercise advice. I just share what I am doing or things I have found interesting. This is in no way considered to be advice for what you should do. Affiliate links are included on this blog and in this post.